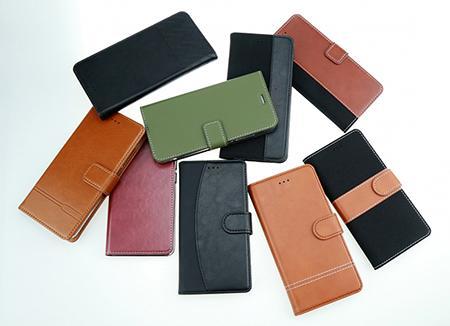 If you are a purchaser of mobile phone leather cases from more than 120,000 kilometers away, and can only see what new mobile phone cases are available in pictures or videos over the Internet, if you choose Jolly as your partner, we will send you some pictures and videos every month. We will inform you of new styles, materials and market trends of mobile phone cases. This is an additional resource that we provide for our customers, in addition to high quality and competitive prices, so that you always have an advantage in the mobile phone case market.
Assurance
Jolly always prioritizes the quality of products, from raw materials to mobile phone leather products, each stage has a strict inspection process. We are responsible for every mobile phone case from Jolly. We make a commitment to our customers that we will unconditionally exchange unqualified products that are not damaged by users.
If you are looking for a manufacturer of mobile phone leather cases, Jolly will be your reliable partner, please feel free to contact us!